Welcome to the Office of the Prime Minister
Welcome to the Office of the Prime Minister, the office which is charged with Coordination of Government Ministries, Departments and Agencies to ensure effective delivery of services to the people of Uganda. You will find the information you need about what we do and how, here.
OUR
MANDATE
Article 108 A of the Constitution mandates the Prime Minister to:
(i) Be the Leader of Government Business in Parliament and be responsible for coordination and implementation of Government Policies across Ministries, Departments, and other Public Institutions.
(ii) Perform such other functions as may be assigned to him or her by the President or as may be conferred on him or her by the Constitution or by law.
News & Events
Robert Lwasa
By: Ismael Kasooha Kampala The Government of Uganda has earmarked a compensation package of shs.17 million to relocate homesteads settled in
Robert Lwasa
BY: ISAIAH KITIMBO KAMPALA. In a bid to promote better farming practices, a total of 546 extension staff selected from
Robert Lwasa
Kakumiro By: Ismael Kasooha President Yoweri Museveni has warned District Service Commissions against 'selling Local Government jobs'. "I have heard the
Statement from the Office of the Prime Minister regrading the incident involving the Vehicle registered-UG 0915Z. https://t.co/frPVo8WbpU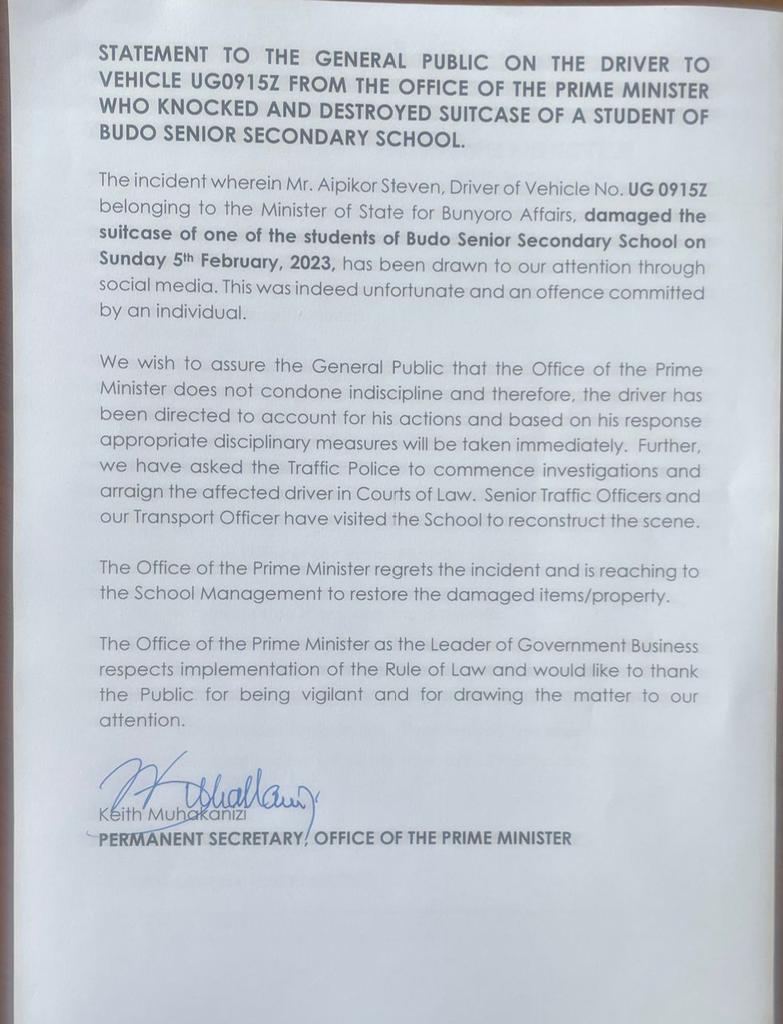 This error message is only visible to WordPress admins
Unable to retrieve new videos without an API key.